case study
Acid Frog and Ground Parrot Monitoring
Monitoring of threatened Acid Frogs and Eastern Ground Parrot within the airport during and post construction activities. Includes visual and aural surveys, water quality monitoring, vegetation monitoring and hydroperiod data logging.
case study
Mount Emu She-oak translocation project
Planning and management for the removal and translocation of wallum heath tiles and threatened Mount Emu She-oak plants from the planned Sunshine Coast Airport Expansion Project (SCAEP) footprint.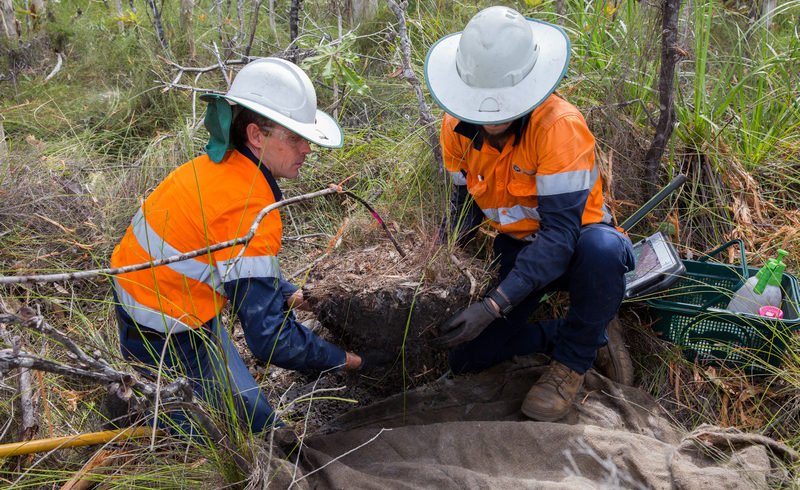 Expert environmental planners, scientists and engineers
Future-Plus Environmental is dedicated to understanding the individual needs of our clients and committed to the delivery of innovative and practical environmental management solutions.
What our clients say
Future-Plus Environmental hosts a dedicated and experienced team of professionals, delivering a superior service to government construction projects in the areas of water quality and marine habitat assessment, monitoring and management.
Future-Plus Environmental hosts a dedicated and experienced team of professionals, delivering a superior service to government construction projects in the areas of water quality and marine habitat assessment, monitoring and management