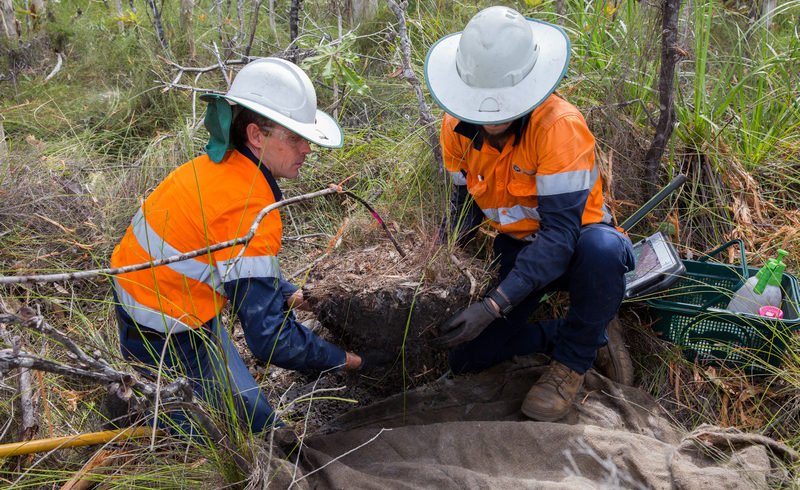 Our Services
Future-Plus Environmental is dedicated to understanding the individual needs of our clients and committed to the delivery of innovative and practical environmental management solutions.
With a proven ability to manage complex issues, our team specialises in the delivery of the following services to public, private, government and community organisations on the Sunshine Coast and throughout Australia. We also maintain partnerships with a network of other industry experts to provide additional technical skills as required by individual projects.
Soils, Water & Gas
Acid Sulphate Soil Investigation and Management
Contaminated Land Investigation
Surface and Groundwater Quality
Telemetry Water Quality Monitoring
Monitoring and Investigation
Soil Classification
Landfill Gas Monitoring
Due Diligence or Pre-Purchase assessment
Landfill Monitoring.
Environmental Planning & Approvals
Review of Environmental Factors
Environmental Assessment Reports
Preliminary Environmental Assessments
Environmental Impact Statements
Environmental Licensing and Approvals
Due Diligence and Feasibility Investigations
Flora and Fauna
Spotter-Catcher Services
Aquatic Fauna Salvage
Vegetation Surveys and Mapping
Terrestrial and Aquatic Fauna Surveys
Threatened Species Surveys
Vegetation Management Plans
Species Management Programs
Rehabilitation Plans
Weed and Pest Management
GIS Mapping
Marine, Estuarine and Freshwater Ecosystem Assessment
AusRIVAS Assessment
Benthic fauna and Macroinvertebrate Surveys
Coral Reef Monitoring
Vessel-based Monitoring
Insitu Water Quality Buoys and Loggers
Sediment Sampling and Analysis
Wastewater Management
Site and Soil Evaluation
Land Suitability and Feasibility Studies
On-site Wastewater Treatment Plant and Disposal System Design
MEDLI Modelling
Recycled Water Management Plans
Site Based Management Plans
Irrigation Management Plans
Drinking Water Quality Management Plans.
Construction Environmental Management
Erosion and Sediment Control Plans
Construction Management Services
Waste Management Plans
CPESC Auditing
Environmental Audits
Environmental Monitoring
Site Supervision and Representation
Environmental Training, Awareness and Induction.